Remember. Each Generation Loses Something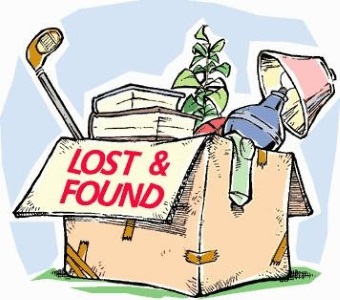 We might be losing our writing skills. Especially in this era of punching buttons, automatic payments and deposits, machines in stores which quickly register our consent, and so on. Already, there is the mere touch of our thumb print on the iphone doubling as identification. We are slowly but surely moving into the digital age of touch permission. Although we have some awareness of the changes which occur during each generation, we do not realize how much is being lost, or has been lost to the ages.When I used to visit court houses to acquire records (they were not microfilmed), there were still certain original documents scattered around in filing cabinets. But these records soon disappeared into storage, or faded away into mildew or age. Yet, finding the actual original documents written by our ancestors is virtually impossible today. Instead, we have to rely upon the handwritten copy entered by the clerk in the records. And there are errors. In Kentucky, I have encountered many wills and estates which spell the testator two different ways in the same document. The name at the beginning is different from the name designated at the end! As in most old documents, the spelling and writing style is always an issue. One must become familiar with colonial letters in order to make the proper interpretation. "S", "F" and "P" are frequently transcribed incorrectly. Remember the "double S?" It looks like a "P". Names like Ross get interpreted as Rop. The days of penmanship in the schools is ended. Remember when we sat for hours on end perfecting our letters? Penmanship was an art form during colonial days. Anyone who has admired the grace, charm and elegance of the letters would be pleased to frame it! Nonetheless, we can become more familiar with old records by incorporating some of those beautiful letters into our own penmanship. Once you acquire the gist of the flow, it is easier to understand.
Archaeologists Dig for Answers. Shouldn't Genealogists Do the Same?
How often have you passed old cornfields and apple orchards on the road? An old torn-down barn, red bricks scattered in the yard, the remains of a few budding jonquils and daylilies? Did you have the impression of an unpleasant rugged existence? If you found evidence of the out-house you might notice that old bottles and trash were dumped in that hole. And the well might house a few relics of the past lives of our ancestors. Ironically, archaelogists do not see open space as a depressing wilderness site. In fact, they are prepared to dig deep into the soil to find more evidence of its former residents. The key is to locate the old home site of the ancestors, then investigate everything, including the markings of tractor tires. Every grave has not been located. In fact, there are many graves around old farms which can be discovered by noticing humps in the soil and broken slate tombstones buried under weeds. Nearby woods, full of briars and scrub trees and bushes, were once cleared and planted. When you walk across a deserted field, do you ever think that graves may lie under your feet? Or that the rutted terrain could be an old road? How about the dried up pond? Is that a good place to search for relics? Just as treasures are hid under the ground, information is hidden in old documents found at court houses. Plats, deeds, wills, estates, tax digests, etc. Most genealogists do not see their ancestors at first glance. That is because they were searching for one name only. However, a visit to the family cemetery will reveal relatives and friends, and husbands of the daughters. It is advisable to become familiar with these names and recognized them in other documents. I have searched for the same family for more than 40 years. However, not until I sat down and read every last will and testament written in that county (for a specified era) as well as the estate sales, old deeds and tax digests, did I realize that it was all there in the subtle inference of family members in the notes. A familiarity with the people in the neighborhood is invaluable in realizing that some of them were kin and piecing together the puzzle.