Home of 8 Genealogy Websites! 700M pages of genealogy!
Includes databases in: Alabama, Georgia, Kentucky, North Carolina, South Carolina, Tennessee and Virginia!
Analyzing the Estates of your Ancestors

Not everyone files a Last Will and Testament to be probated in the county court, however, most families had an administrator appointed for any number of practical reasons. For one thing, they needed the authority to gain access to funds and sell property. For this reason we must systematically research all the court house papers such as Annual Returns, Inventories, Distributions, Sales, Vouchers and the Minute Books of Inferior Court. Because this is so important in locating relatives, whenever possible, I am adding the indexes to Annual Returns and estates for the various counties to GeorgiaPioneers.com. The first Annual Return for the estate generally pays doctor bills, funerals and miscellaneous expenses of the administrator. Thereafter, in later returns, funds are dispersed to the heirs. You should really review these returns carefully and attempt to identify everyone receiving payment. Receipts are given to administrator. You want to read the vouchers and receipts because this is where you will find the husbands of the daughters. Married women did not directly inherit; their husbands received the goods and signed for them. The Inventories and Sales contain the names of relatives and neighbors who were purchasing items. Also, this is where you will find a general description of parcels of land owned by the decedent and a list of notes owed him.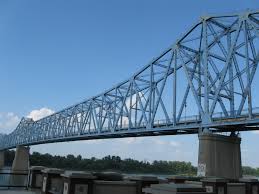 Daviess County, Kentucky Wills, Estates, Deeds



Daviess County was formed from part of Ohio County in 1815 and was named for Abraham Owen, a Colonel who was killed at the Battle of Tippecanoe. The borders of the county were altered in 1829 to form Hancock County in order to absorb a small area surrounding Whitesville, and again in 1854 to cede land to McLean County. Then, in 1860 it annexed forty-four square miles from Henderson County. The county seat is Owensboro.

Apparently there was a loss of records from about 1815 to 1842 when certain last wills and testaments were destroyed. Those listed below were recovered.

Daviess County Probate Records available to members of Kentucky Pioneers

Digital Images of Daviess County Wills and Estates, 1812 to 1872 - Destroyed documents refiled-

Testators: Allen, Robert | Allen, William | Anderson, Dangerfield | Ashby, Houston | Austin, Francis | Baird, William | Banks, C. R. | Barker, Elizabeth | Bassett, Abner | Beauchamp, William | Bell, Harvey | Bell, Richard | Bell, William | Bingham, Thomas | Brand, John | Bristow, Jasper | Brooks, Isham | Bunn, William | Burten, Bassett | Carr, William | Cassaday, Joseph | Chilton, Joseph | Clay, Thomas | Conway, F. F. | Cooms, William | Crabtree, Isaac | Curry, Peter | Curry, William | Dade, Lawson| Daniel, William | Davies, Baster | Davis, Baxter | Davis, Jacob | Davis, James | Decker, Christopher | Dulany, Eliza | Duncan, Benjamin | Duncan, Charles | Easter, Littleton | Faith, William | Fenwick, Ignatius | Flynn, Eugene | Foley, John | Ford, Jesse | Ford, John | Ford, Rachel | Griffith, Joshua | Griffith, Remus | Griffith, W. R. | Hagan, Silvester | Hansford, Stephen | Harris, William | Hawes, Albert | Hawes, Charles | Hawes, Richard | Hayden, Philip | Haynes, William | Head, Henry | Herd, George | Higdon, Thomas Sr. | Hobbs, Horatio | Howard, Groves | Howard, Mark | Howard, William | Huston, James | Huston, Mary | Huston, William | Jackson, George | Johnson, Archer | Johnson, James M. | Johnson, Susan | Jones, Hannah | Kelley, George | Kennady, Samuel Dyson | Kirkhead, Wesley | Knott, James | Knott, Mary | Lanham, William | Lashbrook, John | Lashbrook, Malinda | Law, William | Lee, John | Little, George | Little, Jonas | Lumpkin, Thomas | Lumpkin, William | Masser, Mary | May, John | McCormick, John | McCrury, Elijah | McDaniel, James | McFarlane, Franky | McFarlane, John | McFarlane, Lucy | Millay, James | Millay, Thomas | Miller, Nancy | Miller, William | Mitchell, Gideon | Montgomery, Thomas F. | Mosley, Samuel | Mosley, Thomas | Moyers, Abraham | Newlett, George | Newton, Benjamin Newton, William | Nunn, Richard | Overly, William | Owen, Preston | Payne, Cornelius | Payne, John | Peterson, John | Pitts, Jesse | Priest, Henry | Rafferty, James | Riley, Cynthia | Riley, George | Roberts, William | Scott, George | Sharpe, William | Shaunter, John | Shoemaker, Adam | Shoemaker, Price | Smathers, James | Smith, Peter | Stanley, Henry | Stowers, William | Talbutt, Joshua | Tapscott, William | Thomason, Martha | Thompson, Anthony | Turpin, William | Vanrysselburghe, James | Walker, John | Walston, William | Ware, John | Wedding, Thomas | Wells, Jacob | White, Henry | White, Rebeckah | Williams, Elisha | Williams, Raleigh | Worthington, William |