American Pioneers Series
Camp Family of America

By Jeannette Holland Austin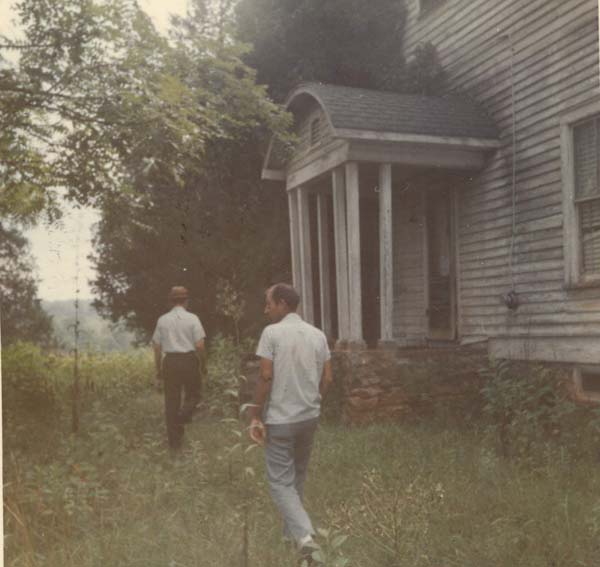 Thomas Camp (1717-1798) is the progenitor of the Camps in America. This prolific family traces its roots from England to Virginia, North Carolina, South Carolina, Georgia and Alabama. Thomas (above) settled in Rutherford County, North Carolina. He had 12 children by his first wife and 12 by his second wife. No matter where they settled, the Camps were pillars of the community, many of them Baptist and Methodist preachers. Prominent Virginia families associate with the Camps, such as Sherwood, Marshall and Tarpley.
Camp Home near Rutherfordton, North Carolina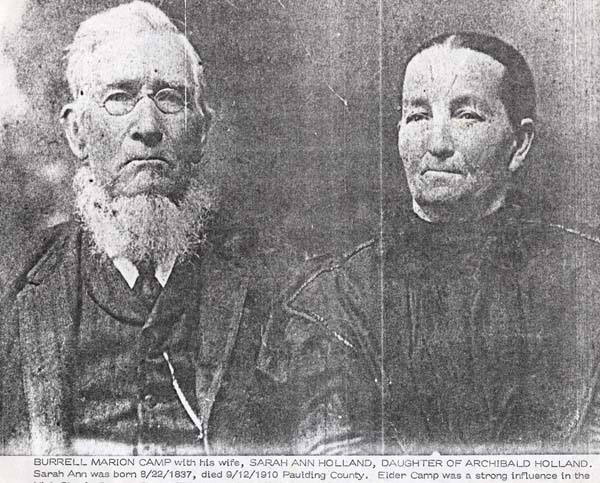 A colorful character was Burrell Marion Camp, a Missionary Baptist preacher of 40 years at the High Shoals Missionary Baptist Church in Dallas, Georgia. His church was a one-room building located on High Shoals in Dallas, which also doubled for a school. His members were baptised under a waterfall, just steps away from the old cemetery where he is buried.
Burrell Marion Camp and his 2nd wife, Elizabeth Holland
For more information, the Camp book by Jeannette Holland Austin is online at genealogy-books.com. The following are online in the genealogy section of georgiapioneers.com -Camp Bulletin; Camp-Leigh Family of Coweta County; John Arthur Camp of Coweta County; Hiram Camp of Gwinnett County; Descendants of Thomas Camp of Virginia; Micager Camp; Nathan Camp (Campbell County deed). Also, see Kemp-Camp, Volume 1 and 2 by C. C. Camp (no longer for sale, but in some libraries)