This collection comes from various sources, such as the Georgia State Archives, Regional Libraries, information sent to professional genealogist and author, Jeannette Holland Austin as well as her own personal folders, now all merged into one source.
Allison, William Henry of Mercer County
Bacon, John Mosby
Barnes, Joseph of Knox County
Beattie, Lily Rogers S. of Louisville
Benet, James Walker
Berry of Woodford County, Pedigree Chart
Boone, Daniel of Mason County
Brashear, Richard L. of Bowling Green
Bratcher, Oliver
Brown of Woodford County, Pedigree Chart
Brown, James F. or Warren County
Brown, Preston of Lexington
Bruce, Helm of Louisville
Bullitt, Henry Massie
Clay, William Rogers of Fayette County
Cook, Minnie G. of Louisville
Crace, Shadwick Wilson of Maguffin County
Dixon Families
Dorr, Kate Sturm McCall of Mt. Vernon
DuPont, Thomas Coleman of Louisville
Garrard, Joseph of Clay County
Helm, Thomas Kennedy of Louisville
Holding, James of Scott County
Hoskins
Hurst of Morgan County
Kenton, Simon
Kenton, Simon's Indian Lineage
Kidwell, Leonard of Madison County
Lawson of Wolfe County
Lockhart, John C. of Logan County
Martin, Eliza C. of Oldham County
Massie, Nathaniel of Mason County
McLean, James B. of Elkton
McDowell, Hervery of Cynthiania
McDowell, William Adair of Louisville
Mcdowell, William C. of Lexington
Morgan of Owsley County
Newcomb, Matilda Florence C.
Rotan, Kate Sturm McCall of Mt. Vernon
Sherrill, descendant of Adam
Slusher, Jacob of Harlan County
Snawder, Thomas
Wade, William of Madison County
Wicker of Montgomery County
Wilkins of VA, KY, IL, MO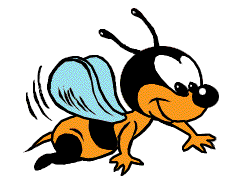 Buzz from our blog



Join Kentucky Pioneers blog and receive latest genealogy information directy to your Email. Type your name below. You will receive an email asking you to confirm your subscription.